Please find the link below to the radio policy for RoboCup 2019 in Sydney. Please pay careful attention to the following points:
No radio transmitters are allowed apart from those listed in the radio policy document. In particular, during competition times, only the access points provided and managed by the RoboCup LOC may be used (apart from RoboCup Rescue Robot League, whose teams must ensure that their equipment stays on the prescribed channels). The LOC will be detecting and disabling access points found to be interfering with competition channels.
There will be a prescribed "after hours" period where radio restrictions are relaxed. Those wishing to make use of this period must declare their frequencies on the radio frequency board at the venue.
Radio and Wi-Fi Policy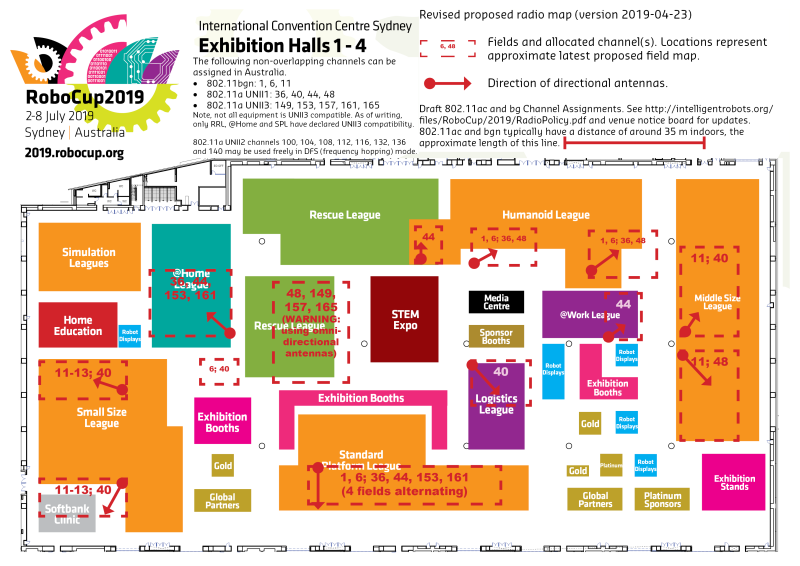 *Please note: document and floorplan subject to change.